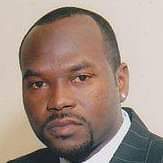 Cedric Jones
Cedric Jones, a founding member of the Cali Gram Fam Alumni organization, is an entrepreneur and graduate of Grambling State University. He completed a Bachelor of Science degree in Business Management in 1998 and currently owns and operates a thriving market and retail establishment in an underserved area of South Central Los Angeles, in the same neighborhood that he grew up in.
As a local business owner and community leader, Cedric is passionate about motivating and inspiring others and future generations to achieve success through higher education, financial literacy, and economic empowerment.
He is married with two children who have both followed in his footsteps and are also proud GSU Tigers. His daughter, Heaven, completed an undergraduate degree at Grambling State University in 2017 and is currently attending grad school at GSU. Cedric Jr., is currently a Freshman at the university.